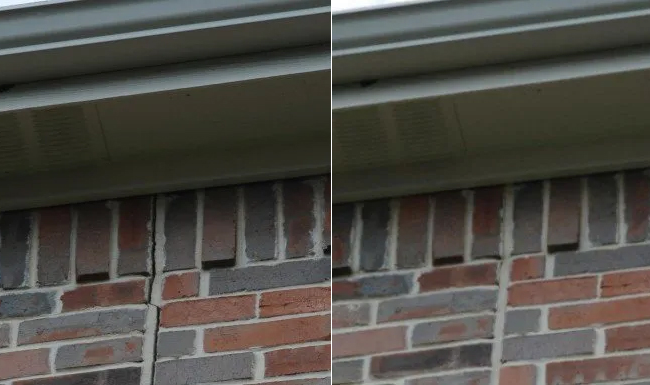 If only all the cracks would close like this one did
How well a crack closes during foundation repair work depends on several factors. The care of the crew doing the lifting is of primary importance. The age of the crack is often a big factor – a younger crack often closes better than an older crack. Part of the age issue is also the cleanliness of the crack. Cracks with broken bits of mortar or other debris are more difficult to close. The type of foundation movement that caused the crack is also important. Cracks due to upheaval are usually more difficult to close than are cracks caused by settlement.
Contact us today for a consultation on structural engineering for your home addition project.